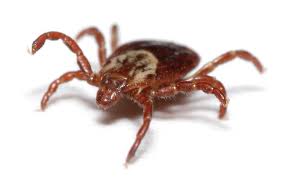 Ticks are a Serious Concern.
Don't let your loved ones be part of the statistics of Lyme disease and other tick-borne illnesses. Let MOSQUITO CLEAR treat your yard, to keep your family and pets safe this summer.
While you have us out treating for the Mosquito season ($80 per application, for one acre lot), let us also apply our Tick Control application for only an additional $25 (up to the first acre).
Then $45 per acre after that.
Ticks are very small. In fact, Deer Ticks can be the size of the period that ends this sentence.